shopping_cart
Cart
0
Items-
€0.00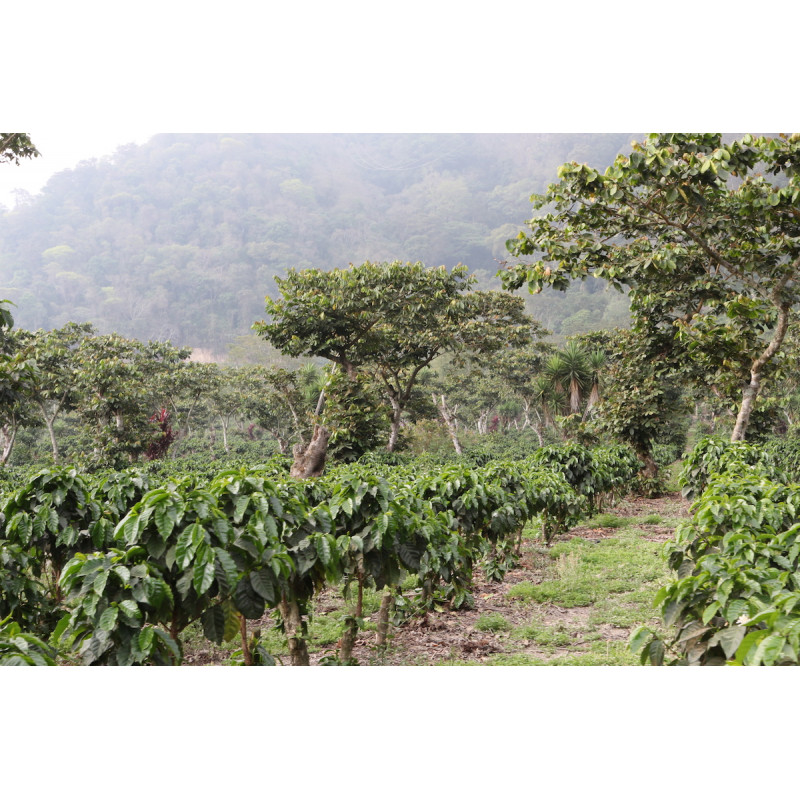  
Guatemala Finca Pampojila
In the cup we find a sweet aroma (dry & wet), a silky body, a pleasant acidity (orange/mandarin), sweet chocolate tones & some spices and a clean after-taste.
Coffee bought directly from a producer, which promotes responsible cultivation, at a price far higher than that of the market.
Data sheet
Country

Guatemala

Variety

Caturra

Altitude

+1600

Process

WASHED (20h dry-fermentation + 36h under water fermentation before being dried on a concrete patio)
Finca Pampojila is located south of the village of San Lucas Toliman on the southside of the stunning Lake Atitlan. The farm was established back in 1850 and since 2012 owned by Alex Herrera (Agropecuaria Atitlan SA). Almost half of the finca is used to grow coffee and the other half is wild forest.
Over the last years the finca has been renovated and that process continues in the next years. The part of the farm that we selected this lot from was renovated in 2013.
After visiting the farm a couple of times over the last years we finally started collaborating in 2019. We are pleased with the hard work conducted and the consistent fine Atitlan coffee they produce year after year (multiple regional gold medals in ANACAFE's regional contest confirm our cuppings). 
LOT DESCRIPTION:This specific lot is a 100% Caturra selection (120 bags of 69kg) from the 'San Julian' spot on the farm. REGION: SOLOLA (LAKE ATITLAN)
HARVEST PERIOD:Dec 2019 - Jan 2020
REGION: solola (lake atiltlan)
LOT: san julian' micr-lot (shb - ep)
PACKAGING TYPE & SIZE:46kg JUTE BAG + GP