shopping_cart
Cart
0
Items-
€0.00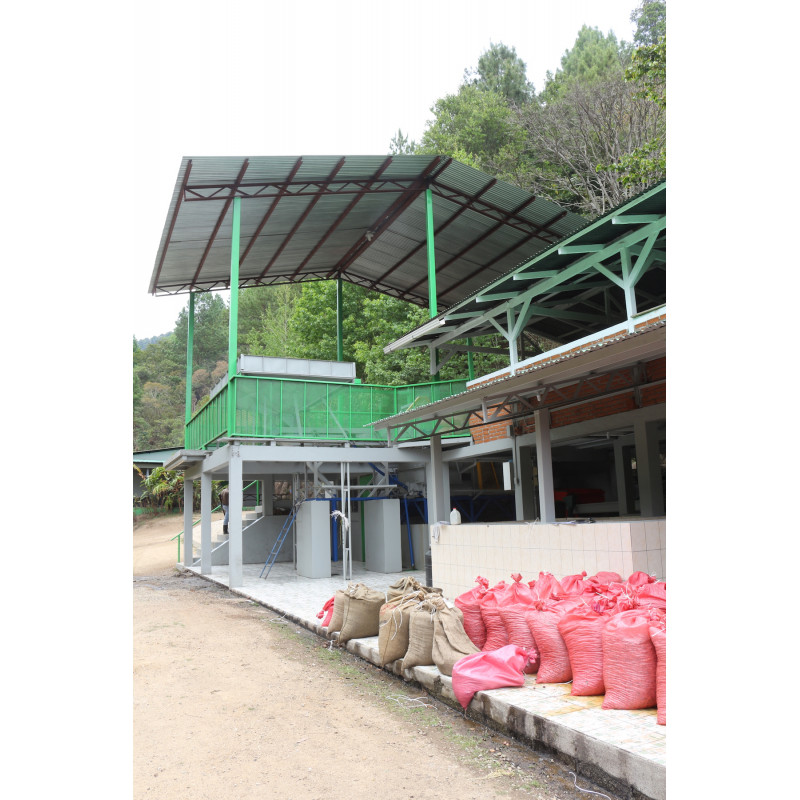  
Nicaragua Finca La Esperanza
a sweet floral aroma, a medium acidity that is nicely balanced by a honey sweetness (a little spicy too), hibiscus notes, a round slightly milky body and a fine clean and long after-taste. 
Coffee bought directly from a producer, which promotes responsible cultivation, at a price far higher than that of the market
Data sheet
Country

Nicaragua

Variety

Caturra

Altitude

+1600

Process

WASHED
Nicaragua is a rather new country within specialty coffee. Political, economic and also environmental (e.g. hurricanes) disturbances and instabilities kept the country from moving into the specialty market any quicker. The pioneering work of some families with a clear vision on producing quality coffee supported by e.g. the Cup of Excellence annual competition created the necessary awareness for growing specialty coffee among Nicaraguan coffee farmers.
One of the families that has been very supportive for the growth of specialty coffee in Nicaragua is the Balladarez family. Based in the Nueva Segovia region 'Las Segovias', as their company is called, produces coffee at multiple farms and operates their own dry-mill close to the city of Ocotal. Luis Alberto Balladarez Moncada (4th generation) is the general manager and overlooks the activities of Las Segovias with care. He takes every detail of the coffee production very serious and the effort and hard work that goes into the creation of great specialty coffee is truly heartwarming to see.
Finca La Esperanza is located in the Dipilto-Jalapa mountain range in a part called La Quisuli Arriba close to the town of Mozonte and one hour from the town of Ocotal. This mountain range in the north of the country (close to border with Honduras) creates a nice environment to grow high-quality coffee. At La Esperanza coffee grows between 1500 and 1680m in a sandy loam type of soil. Guava trees provide the necessary shade. Harvest season at the farm starts in March and ends in May. The coffee from La Esperanza is processed at the neighbouring farm 'Un Regal de Dios' which also belongs to the Balladarez family and has a superb wet-mill. We first visited the farm and mill in 2018 and were very impressed by the well-maintained machinery, the spotless fermentation tanks, etc.! All the hard work of the Balladarez family at their farms and dry-mill resulted in winning the Cup of Excellence 2018 with a very fine natural Pacamara from one of their other farms 'La Bendicion'!
We at Mucho Gusto Coffee Sourcing clearly remember the 2018 COE-win as the price was awarded on the last night of our visit and Luis Alberto's text-message announcing it was very, very nice to read. Unfortunately our excitement came to an abrupt end only a few weeks later (April 2018) when student protest against the Ortega regime escalated and in the weeks and months that followed hundreds of people were killed and many others jailed. Again a very confusing and sad chapter in Nicaragua's history. Not only from a human point of view but it also created (again) hard times for coffee producers as the economic stability disappeared too. A few months after the outbreak of the protest the situation slowly improved but still to this day is very uncertain. Due to the many safety issues there was no COE-competition this year. The situation also caused us to check and double-check with Luis if he and his family were okay and if our 2019 visit would be safe. We decided to visit them again and were welcomed with many smiles and fine coffee.
During our second visit (2019) we cupped through many coffees and noticed again how consistent the coffee quality from Beneficio Las Segovias is. In 2018 we already noted the lively bourbon lots from La Esperanza. This year we were charmed by them again and selected this micro-lot 2903.
LOT DESCRIPTION:
This micro-lot consists of 11,5 bags (69kg)'. After 24hours of fermentation at the farm the coffee was immediately transported to the Beneficio Las Segovias dry-mill where it was dried on African (raised) beds in a huge greenhouse for 35 days. 
REGION: nueva segovia
LOT: 'bourbon - washed'micro-lot n°2903 (shb - ep)
PACKAGING TYPE & SIZE: 30kg box with 2 vacuum bags (2 x 15kg)