shopping_cart
Cart
0
Items-
€0.00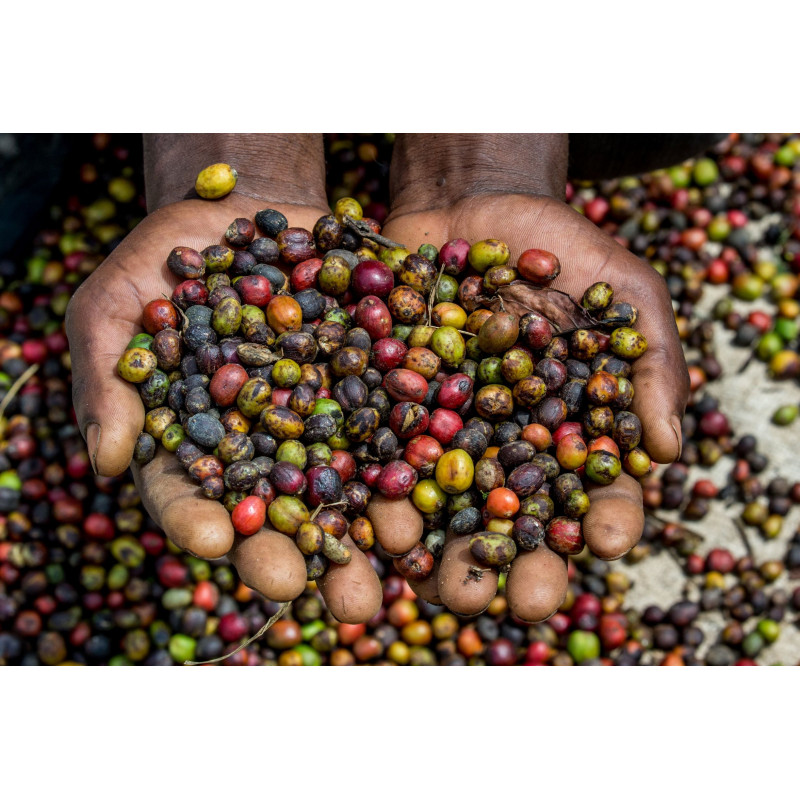  
Guatemala Agua Dulce
a sweet nutty aroma, a gentle acidity (more malic) balanced by more dominant sweet tones (brown sugar, chocolate, nuts), (red) apple notes, a medium body and a clean long finish.
Coffee bought directly from a producer, which promotes responsible cultivation, at a price far higher than that of the market.
Data sheet
Country

Guatemala

Variety

Caturra

Variety

Catuai

Variety

Typica

Altitude

+1400

Process

WASHED (20h dry-fermentation + 36h under water fermentation before being dried on a concrete patio)
Cooperativa Agua Dulce is located in the village of Cuilco in the Huehuetenango region close to the border with Mexico. The members grow the following variaties: Bourbon, Caturra, Catuai and Typica. 
REGION: huehuetenango
LOT: shb - ep
PACKAGING TYPE & SIZE: 46KG jute bag + gp